The first step | Site Preparation & Excavation
The first step in any construction project is ensuring that the area is prepared correctly. This may include moving or removing earth, rock removal, levelling surfaces, grading and preparing for drains and septic systems. Our equipment and equipment operators are a key part of a successful site preparation and excavation project. 
As part of our excavation and site preparation services, we have successfully installed laneways and entrances.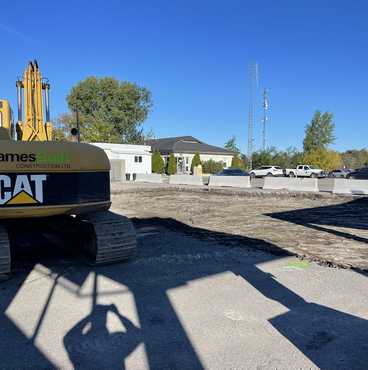 Complete Excavation & Site Preparation
Jamesbuilt Construction will perform your site preparation and grading work as quickly as possible without compromising on quality.  Our team of experienced and knowledgeable  operators strive to maintain a safe work site. 
Experienced
Knowledgeable