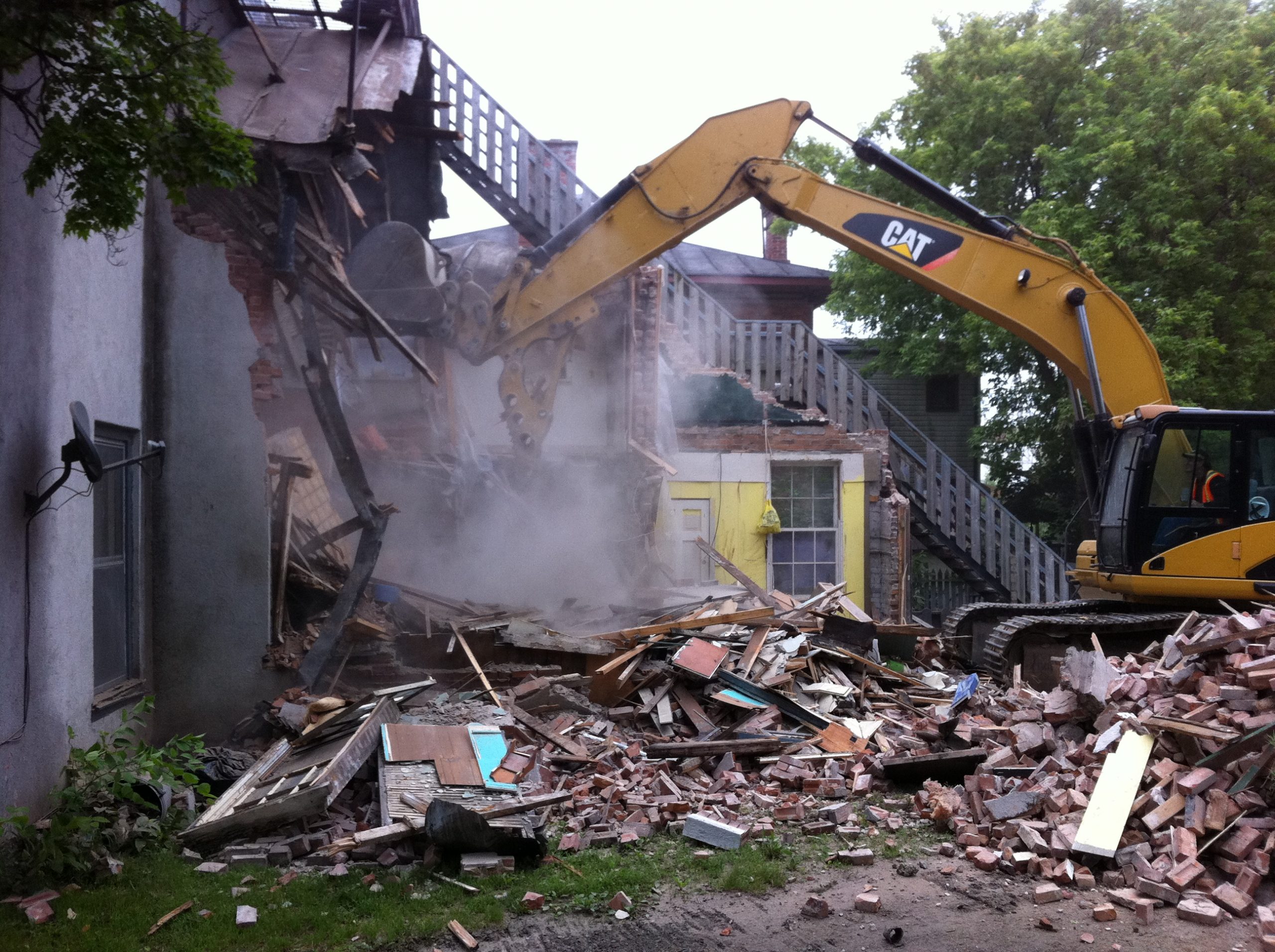 Demolition & Clean up
We have successfully and safely conducted many demolition projects. Most demolition projects require loaders or bulldozers as well as any other equipment necessary for the removal of debris such as dump trucks and trash bins. Often the debris is sorted according to the type of disposal required such as recyclable materials [iron, steel, copper]. Communication during this critical phase is important to ensure that buildings not involved in the demolition are safe from damage.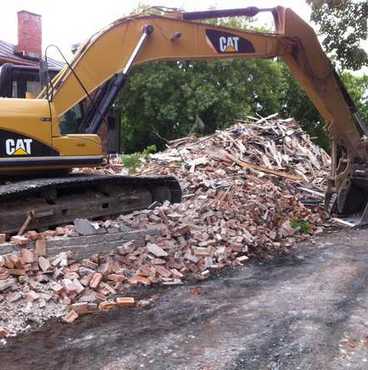 Safe & Efficient Demolition
Before conducting demolition, we must ensure that the following is completed in order to maintain safety and to adhere to municipal and provincial code.
Ensuring the absence of asbestos
Removing hazardous or regulated materials
Obtaining necessary permits
Submitting necessary notifications
Disconnecting utilities such as plumbing, electrical and cable
Erecting Safety Barriers
Take a look at some of our demolition videos to see us in action.   If you need a company that is experienced and has a proven track record of safe demolition during renovations, please give us a call or contact us for a free on-site evaluation and estimate.